Batman is known as the ultimate 'man with a plan' – an ultra-prepared, impeccably skilled, unflappably cool crimefighter who always has the right tool for the job.
And when we say tools, we mean the arsenal of groovy gadgets Batman keeps stashed away for just the right occasion – from Batarangs, to grappling hooks, to Bat-shark repellent and beyond – some of which are just as iconic as the Caped Crusader himself.
So without further ado, here are the ten best Bat-Gadgets of all time!
Utility Belt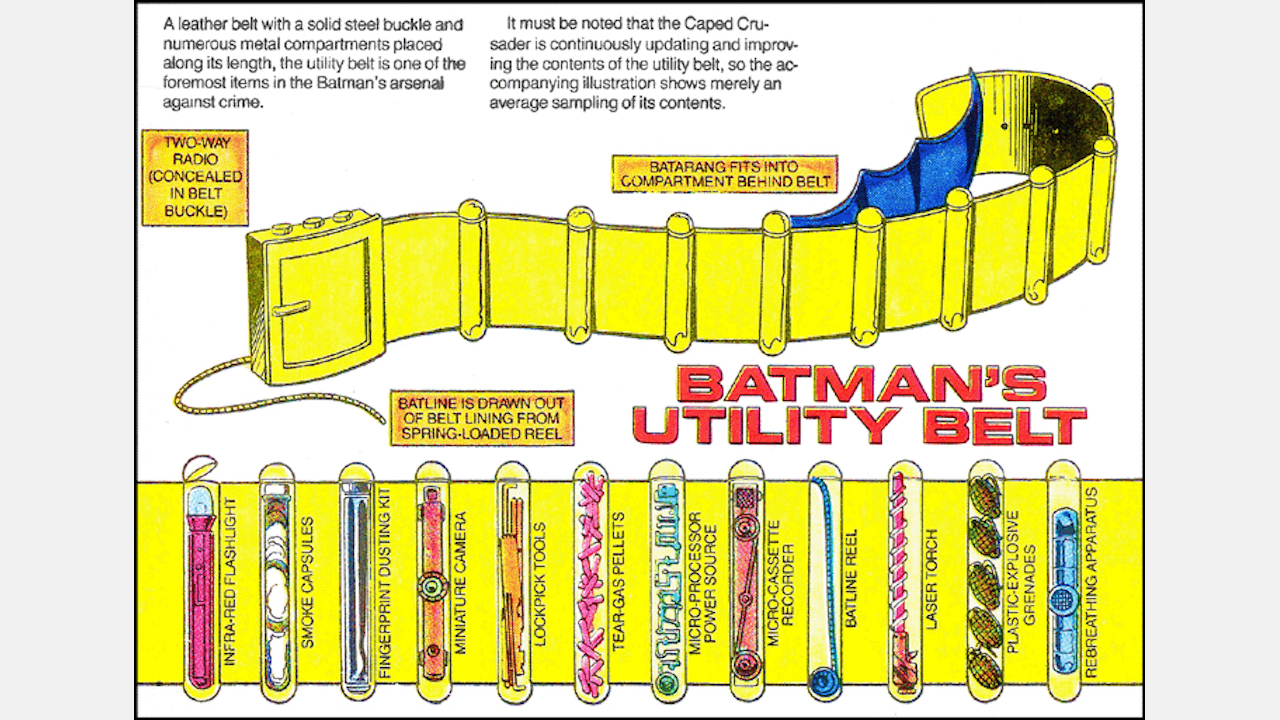 Where does he get those wonderful toys? Well, once Batman is out in the field, he gets the grand majority of them from his Utility Belt.

How exactly he holds everything in this strapped-on wonder of pouches and pellets is a mystery that Batman will never reveal, but this is without a double the handiest accessory in all of comic

…